Pizza & Hot Dog Fundraiser
A New Way to Order!
Munch a Lunch is an alternative system for ordering food that we hope you will find simple and easy to use when compared to PermissionClick.
How to Use Munch a Lunch:
Create an Account by clicking the "St. Charles Munch a Lunch Account" button. This link will take you to our landing page.
Assign your child to their Grade and Class.
A green "Order Lunch" button is available on your Munch a Lunch account.
To order, select what items your child will receive each time there is a Pizza lunch day. Then, move to the next menu and select what to order for all Hot Dog days.

After

you have selected items from each menu, you can then remove any lunch days from your order.
Review and complete your purchase; thank you for supporting our fundraiser!
Ordering Information:
Online ordering is OPEN now!
Fundraiser lunches start on January 10th and take place every Wednesday until May 29th, alternating between Pizza lunch and Hot Dog lunch.
If you need assistance with ordering, please contact us HERE.
If you would like to Volunteer, please contact us HERE and subject the email that you would like to sign up as a parent volunteer for pizza/hot dog lunches.
We appreciate your contribution to our lunch program, and all funds go towards supporting the school. Consistent with previous years, there are no refunds as this is a PAC fundraiser.
Our thanks to the St. Charles Catholic School parent community for supporting this important fundraiser and to our wonderful Volunteers who help make this program a success!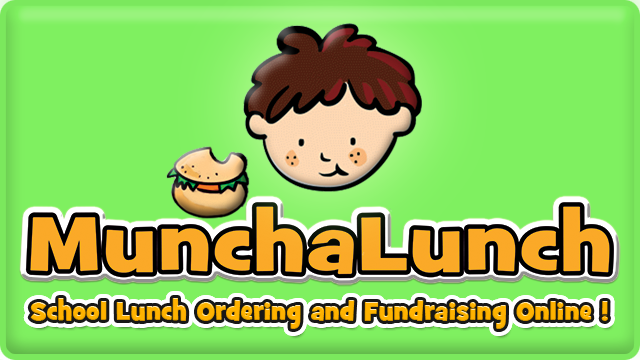 Register Your Account
Click the button below access our Munch a Lunch landing site and to create a new user account. If you already have a Munch a Lunch account, then simply login, and if your existing account is tied to a different school you will need to ADD St. Charles as a second school.
To Register, click the "Register Here" button (as shown below). The system will guide you through.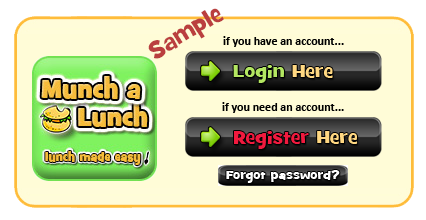 Next time, just click the "Login Here" button to access your account and order.