Educating children of today's world: a journey with Christ of excellence, love and transcendence

– SCCS Mission Statement
WELCOME to the SCCS admissions process and thank you for considering St. Charles Catholic School.
Overview
At St. Charles Catholic School our primary goal is to provide quality Catholic education to families, one that is both intellectually challenging and faith-filled. We focus on providing students with a safe environment where they can learn and grow in a caring community. St. Charles Catholic School welcomes all children who can benefit from our mission; our student body is comprised of students from many different backgrounds and faiths. To better serve the needs of our students, we have a staff devoted to excellence and who offer a variety of enrichment activities. We strive to develop within our students skills and values needed to become successful, morally conscious members of society.
Admissions Considerations
St. Charles has a long history of providing a rigorous academic program. Candidates who are successful in our program are those who are independent learners who love to learn and who have a committed family supporting their efforts.
The application process for all Grade 1 – 8 students will involve reviewing student progress reports from previous schools for academic standing, learning independence and educator comments regarding conduct and effort. K students will involve review of their Pre-School progress report.
Clergy recommendations are a significant part of the application process. In the acceptance process, families will be reviewed for their involvement in religious organizations. Families who are active in their Catholic parish will be given priority.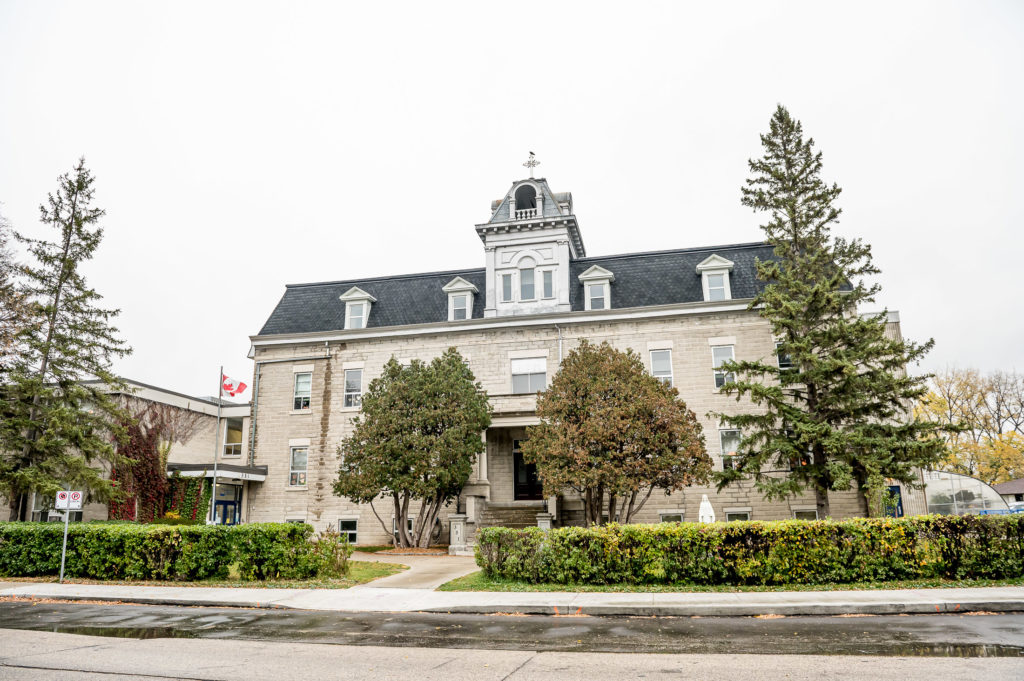 Kindergarten
Kindergarten is designed to be a socializing, school-readiness experience for children. It is also an important step in laying down a sound basis for future school success.
The all day format at St. Charles Catholic School allows the .5 day provincial Kindergarten curriculum to be taught at a more controlled and enjoyable pace. By removing the 2.5 hour time constraint both teacher and students have time to explore their Kindergarten fundamentals in a more relaxed environment.
The increased time has also enabled us to expand the amount of Music, French, Physical Education and other extra school experiences offered to our students. The result has been a Kindergarten classroom of learners who enjoy the initial school experience and have enhanced grade one entrance literacy skills.
In accordance with Manitoba Education recommendations, the age of acceptance to Kindergarten is 5 years of age on or before December 31st of the year the child begins Kindergarten.